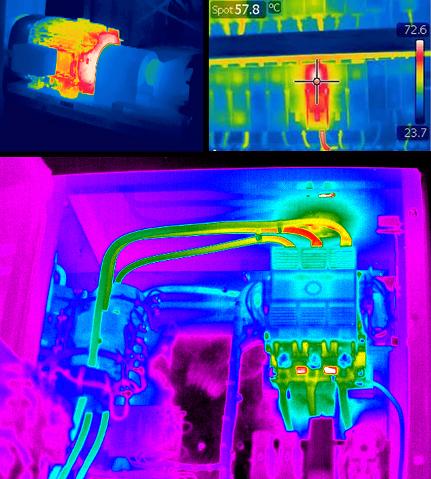 THERMAL IMAGING PREDICTIVE MAINTENANCE
Early identification of problems allows for needed repairs on a schedule that is convenient, rather than in an emergency. Our fully trained and certified thermal imaging specialists can provide you with comprehensive thermal imaging scans of your equipment. You will also receive a professional full report of the thermal scan findings, along with possible causes and recommendations for repair.
SIGNIFICANTLY REDUCES BREAKDOWNS AND STOPPAGES, MAINTENANCE COSTS, PRODUCTION LOSSES AND RISK OF FIRE
COMMERCIAL/INDUSTRIAL
A non-invasive and non-destructive way to survey equipment, while plant is in production and on load. No disruption to normal operations.
Real time, fast, accurate and immediate temperature measurements and fault detection.
Increase reliability of efficiency of equipment, capital equipment lifespan, and safety.
Assist with compliance, and insurance and business regulations.
Identify overloaded components, loose or over-tight connections. Evaluate uneven voltage distribution. Recognize failed or fatigued components within a distribution system without having to isolate circuits. Identify hot spots and the inevitable degeneration of power equipment.

RESIDENTIAL THERMAL INSPECTIONS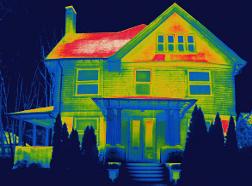 WATER LEAKAGE
Reveal wet areas that may otherwise be hidden from normal view. Stop leaks before they get worse. Left untreated, water leaks can cause rot in wood and other materials, as well as lead to mould growth.
PIPE LEAKS
A thermal imaging home inspection can reveal a leaky pipe, even if the leak is still very small. Correcting the problem right away is extremely important, or you could face a serious water damage situation later.
POINTS OF ENERGY LOSS
Identify missing insulation or un-insulated walls, which can cause a loss of heat or air during heating and cooling seasons. This can lead to higher utility bills as your home's air conditioning unit or furnace tries to make up for the loss.
ELECTRICAL PROBLEMS
Overheating electrical parts can pose a serious threat to the safety of your home and its inhabitants. Identify problem areas that could come from overheating electrical components before they turn into an emergency situation. Although any home can benefit from a thermal imaging home inspection, older homes with aging electrical components and wiring may get even more out of the service.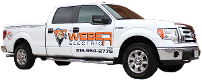 55 NORTHFIELD DRIVE EAST, SUITE 200, WATERLOO, ONTARIO. N2K 3T6
PHONE: 519-954-2775
EMAIL: INFO@LTWEBERELECTRIC.COM

LT Weber Electric Inc. is an electrical contracting company providing electrical work by master electrician, Lance Weber to companies requiring a commercial electrician, industrial electrician or residential electrician. Weber Electric does installations, maintenance, lighting, and design build. Serving Areas: Guelph electrician, Waterloo electrician, Kitchener electrician, Cambridge electrician, Waterloo region electrician. Licenced and registered with Electrical Safety Authority, ESA. If you need a 24 hour electrician for emergencies, call us today. Your union electrician.